Friday, May 23rd, 2014
Summertime Is Outdoor Uking Time... With A Ukesicle?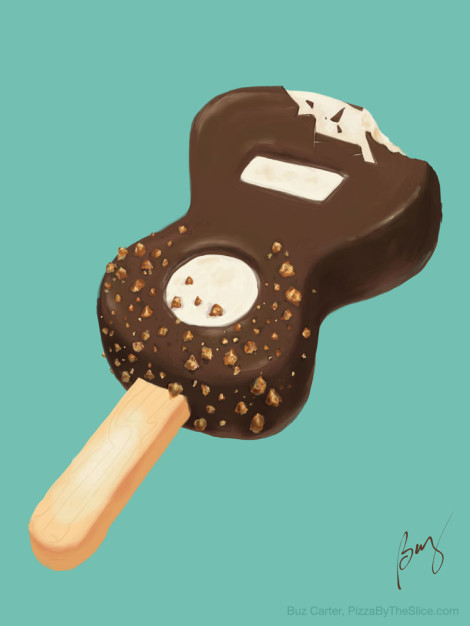 Don't know 'bout you, but I've never cottoned to the phrase "ice cream novelties". Perhaps I'm a purist, but ice cream trucks circling my childhood neighborhood only carried varieties my grandparents' generation would have recognized, truly nothing novel: your classic ice cream sandwich, bomb pops (two varieties — your patriotic, if not appropriately syrupy, red, white, and blue one and the banana, commie one), the "-sicle" family — popsicles, fudgesicles, and creamsicles (to my knowledge no one has ever eaten one of these, but it's a surprisingly pleasant soda flavor), and those ice creams with nut encrusted brittle chocolate shells. No push-up pops, no choco-tacos, no Dora nor Ninja Turtles.