Thursday, February 13th, 2014
A Ukulele Playin' Valentine's Heart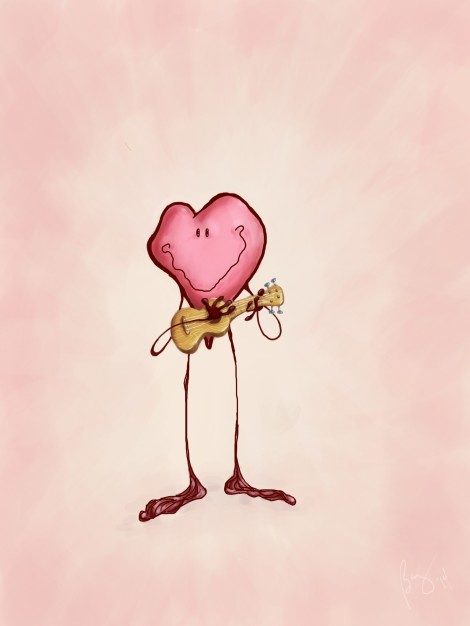 Whiled away the hours driving back to LA from Sonoma alternating between plunking the ukulele and doodling on the iPad. This odd fellar's the result.
Here's wishing all y'all — single, coupled, or "not sure"/"in transition" — a very happy Valentine's Day, and remember, "no one with a musical heart is ever alone" (and "no one traveling with a ukulele player ever does so in silence")
Note: The 5 (our lengthy freeway connecting San Diego to Seattle, always referred to as "the five") experience, between San Jose and LA, is a stunningly uneventful stretch of freeway (though it falls far, far short of challenging the ultimate stretch of dull US freeway, that being I-70 between KC and Denver). Once you've made your obligatory pilgrimage to the windmill topped Pea Soup Andersen's Restaurant (Santa Nella), ain't much to do.