Friday, November 28th, 2008
Holiday puppets and Ice Cream, too
A Very "Bob Baker Marionettes" Christmas Coloring Page
Was recently talking with friends when the conversation lit upon the unrivaled Bob Baker Marionette Theater and its crazy-great Holiday shows, a true timewarp/throw-back granting anyone who wishes, if even just temporarily, to see Christmas through kid's eyes. So I knocked out this coloring book page, cuz, that's apparently what I do lately when I have a cold: fan art.

So, you owe yourself this trip; make the effort to see this Los Angeles treasure. (spoiler: they server cake and ice cream after the shows).
Not convinced? Amy Ambatielos produced a great 15 minute documentary for USC impact on Bob, Impact Show #24 — Bob Baker: Puppeteer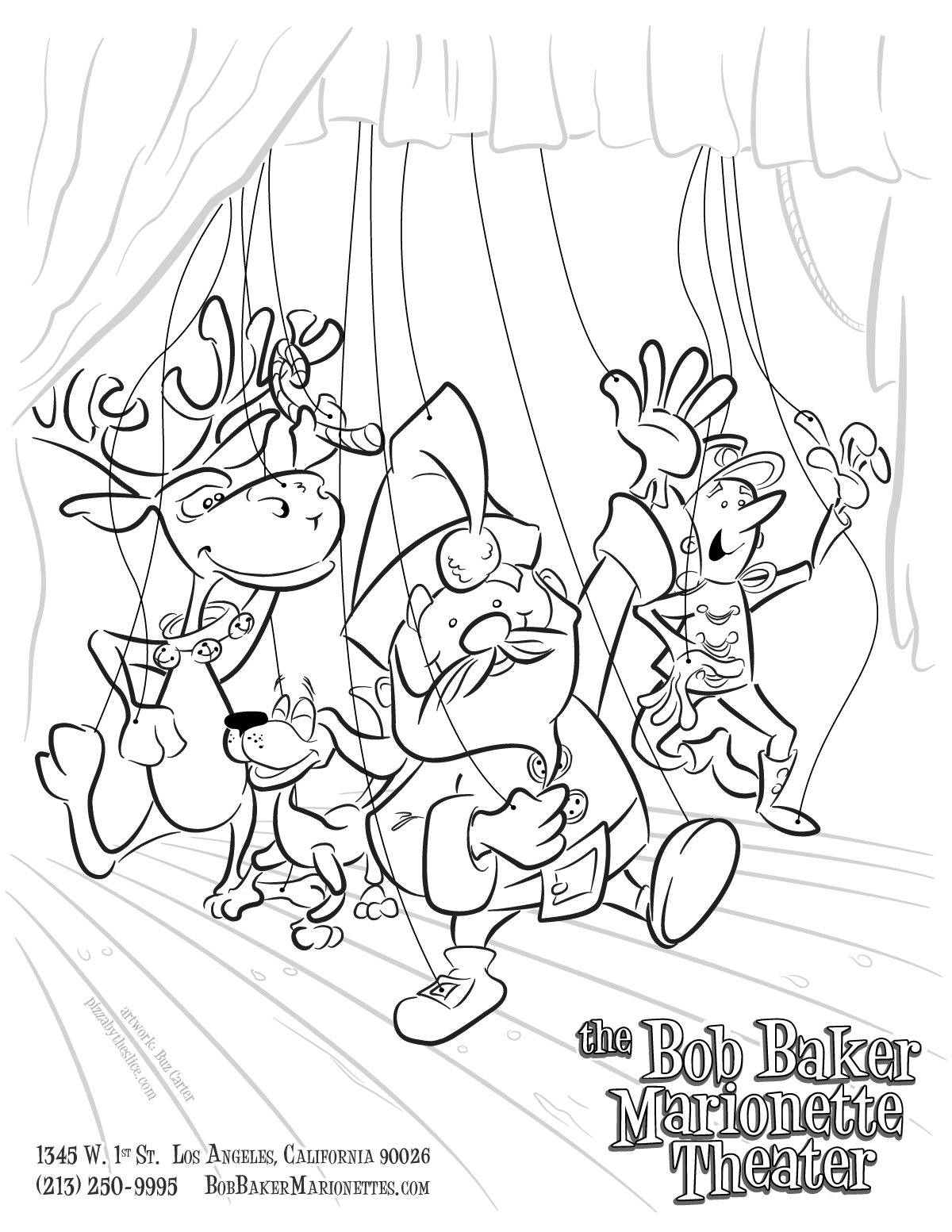 Right-click 'n Save the above picture to download fullsized coloring page (1200px by 1553px, 153KB PNG). Here's a wee-bit smaller 800px by 1035px (115KB PNG) version.
Sorry to say that the font, Desigers, doesn't include any information about its designer.