Wednesday, August 6th, 2008
Fifth Grader's Story Collection ...from 1931!
Book of Short Stories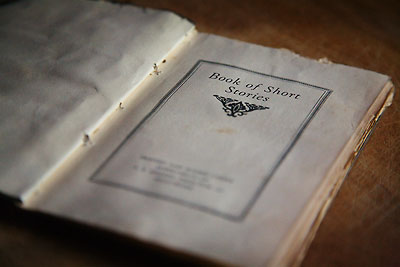 Whilst out in Kansas visiting my very loud family (it's possible, folks, that I'm NOT the loudest) Judy showed me, then allowed the borrowing of the "Book of Short Stories" — a collection of essays, book reports, "what I did this summer" stories by fifth graders, and the great part is this was published February 1931! I've started uploading all of the stories, but there's already a dozen or two up there. I just think this is such a neat find. Check 'em out and let me know what you think! Start with these Pretending and A Beautiful Site.