Monday, October 8th, 2012
More Spooky Halloween 'n Ukulele Sketches
Halloween Doodles: Ghostly Ukuleleist, Vampire 'n Uke Bat!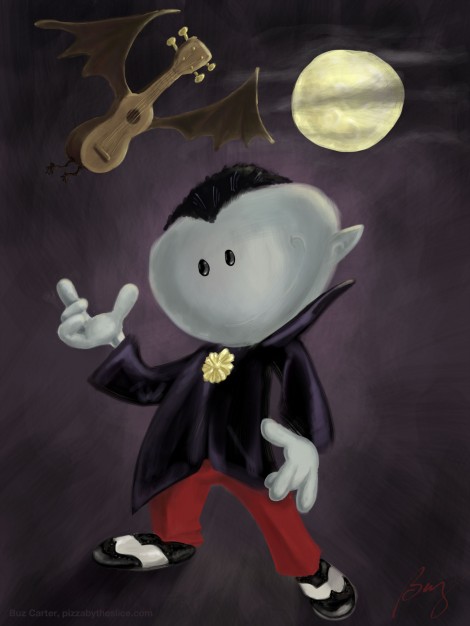 'Tis the season! Idled away a pleasant afternoon sipping Jones coffee(s!!!!) and iPad-doodling Halloween songbook covers. First up is just this simple Jack-o'-lantern ghostie fan strumming her ukulele (sidebar: shortly after moving to the States a friend's son excitedly carved his first pumpkin, only to tearfully learn that we don't actually wear them like this).
Next we have a quite friendly vampire summoning his bat-ukulele pal (yeah, revisiting last year's vampire bat uke illustration). Big thanks, of course, to Ludlow for suggesting the moon and wing tips (even the name's fitting — but of course a vampire would wear 'em).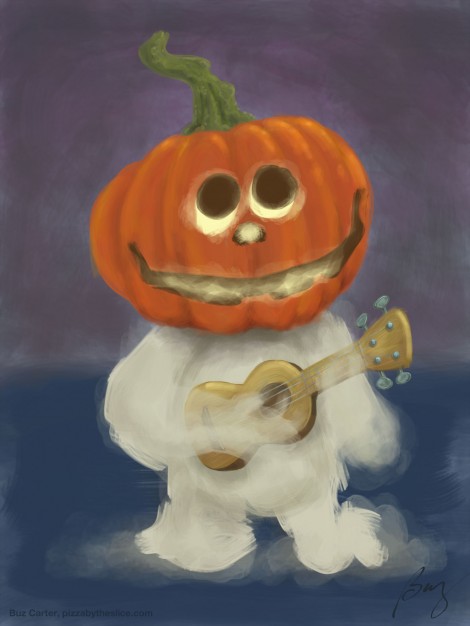 Anticipating a really great Halloween Eve uke night (so far our song list includes "People Are Strange", the Addams Family Theme, and The Time Warp) — we're gonna pickup a Golden Road growler of "Point the Way" IPA to fill one of these DIY pumpkin beer kegs. Awesome!
PS. Yeah, these are sized for iPad3's