Sunday, March 9th, 2014
St. Paddy's Day Doodle
Leprechaun Dancing with his Ukulele
A friend requested something appropriately Saint Patrick's Day themed for an evening of Irish tunes, pints, 'n ukuleles. So, here ya go, Bridget!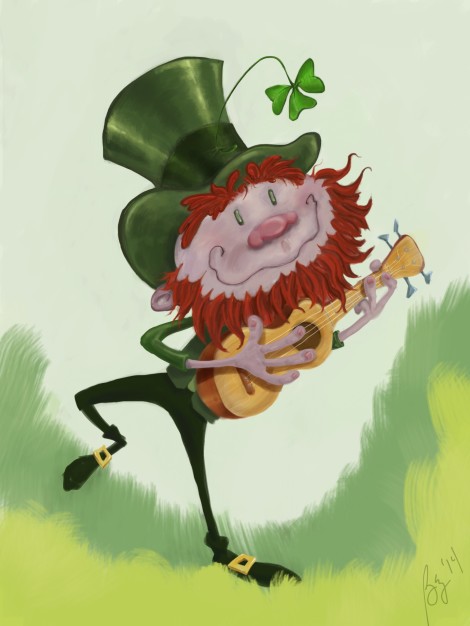 For those wanting just the leprechaun on transparent background here ya go: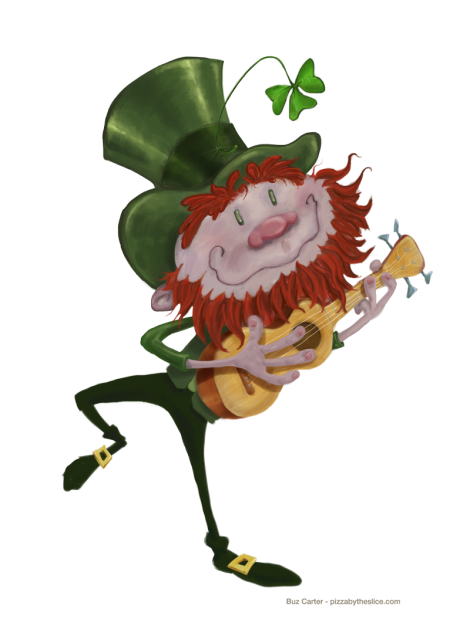 This lil' uker began as a 1 1/2″ pencil sketch which I then snapped with iPad camera (for something this rough a scanner and computer are definitely overkill).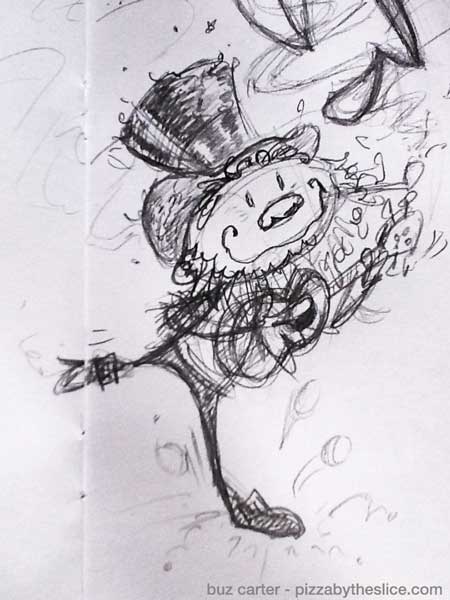 Next: fire up (old version) of Brushes for iPad and import my thumbnail leprechaun sketch, setting the mode to "multiply" so I can "see through" the sketch to do my work (a bit like cartoonists onion skinning). Then it's just a matter of patiently adding layers, doing detail work, then flattening the layers (Brushes only allows 5 layers — which is good because I tend to go nuts with my Photoshop layers).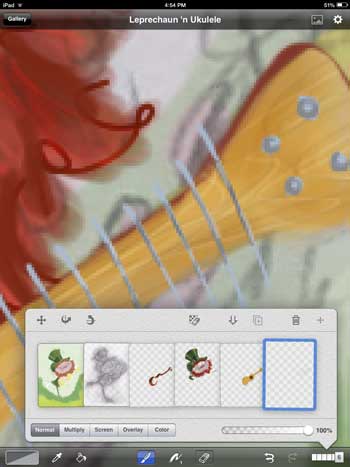 All told this probably took 4+ hours to complete, but it was a pleasant day spent out on the tiny balcony.