Tuesday, July 31st, 2012
Let's hear it for the Romanian synchronized divers... Yaaaaaaay!
Muppet-esque Monster Posing with His Ukulele (Sketch)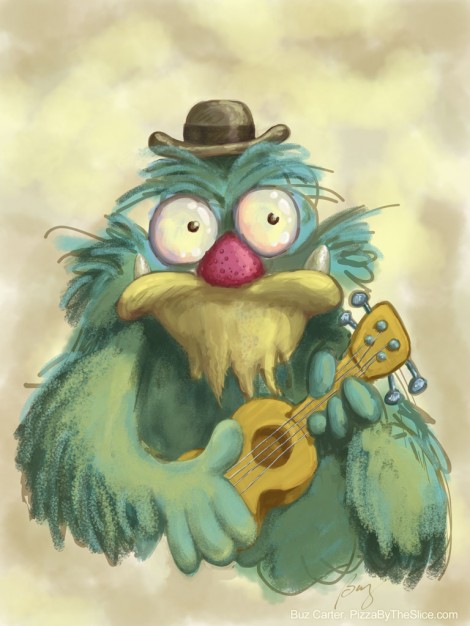 Doodling whilst watching the Olympics. Apparently had The Muppet Movie lodged somewhere in my noggin — perhaps it's Ludlow's  bounce-running like a Muppet, throwing his head back and yelling "yaaaaaaaaay" in a Kermit-y voice every time anyone does well (yes, your life would be much richer if you could see it, and yes, it's prime Tumblr animated gif fodder, but, no, I'm resisting such a posting for the moment). Sketched with Brushes for iPad.