Sunday, January 18th, 2009
Further reason for your kiddies to think the pre-iPod generation really was all that dull...
Rabbit Barista Valentine's Day Coloring Page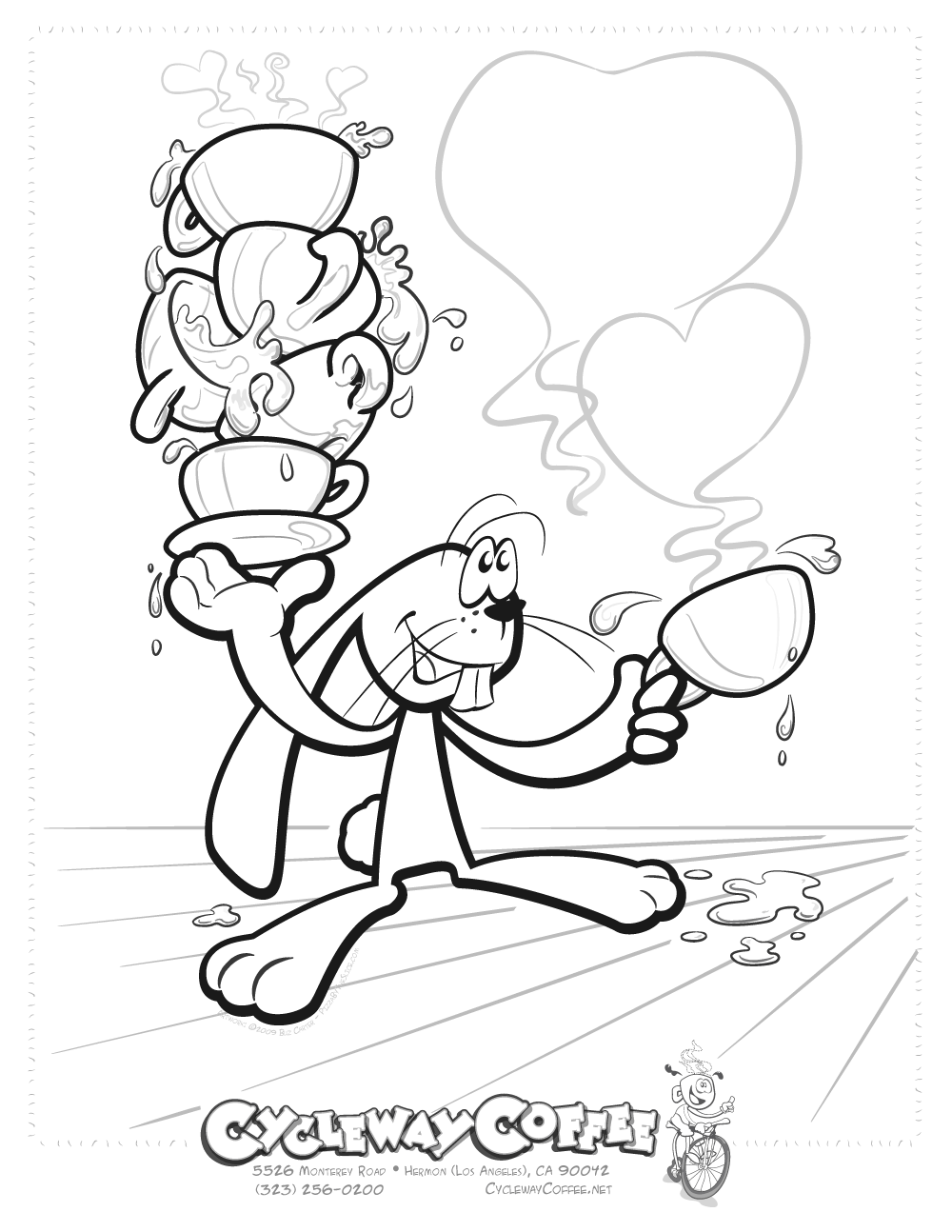 OK, twas inevitable, right? A quickie conversion (please excuse its klunkiness), but was just down the hill at Cycleway Coffee and noticed their coloring pages bin was empty — dry, nothing! Thus this de-colorized version of last week's Valentine's Day Card. If you'd prefer an easy to print PDF version, hop over here: Cycleway Coffee's Rabbit Barista Coloring Page.