Wednesday, August 21st, 2013
Of Ukes and Stubby Armed Dinosaurs
Scriptasaurus Mascot: Slightly Cuter, Mucher Nerdier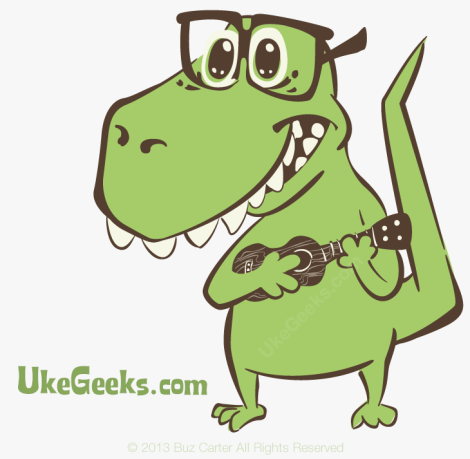 Funny how many "I knows it when I sees its" there are out there and for me, apparently, the tyrannosaurus rex would need to be included on this list. After quite a few aborted attempts here's my updated UkeGeeks (jolly, socially-awkward ukulele playing dinosaur) mascot, affectionately known as "Scriptasaurus", which replaces the original, a placemat doodle that never got much love.
Never fails to amaze me, the circuitous route I always follow to well known destinations (see rejects & live-sketching video below — all roads had Godzilla and Florida 'Gators mascot shaped potholes, and I squarely hit each one). Sigh.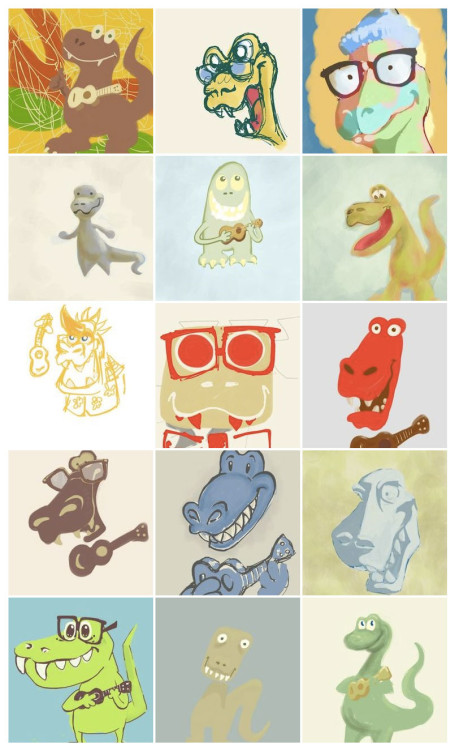 The new fella is both more stylized and simplified, so he (hopefully) reads well at different sizes. I'm particularly happy with his chalkboard incarnation (below).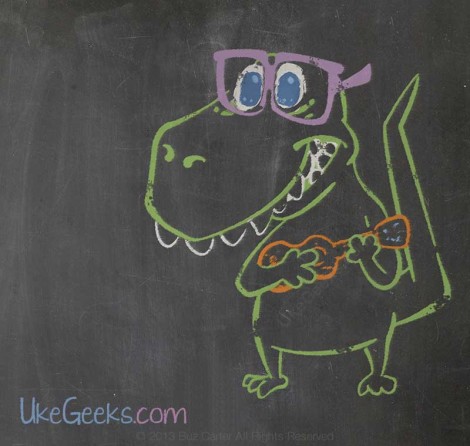 And it wouldn't be very "me" if I didn't make a coloring book version of 'em (112KB PDF), right?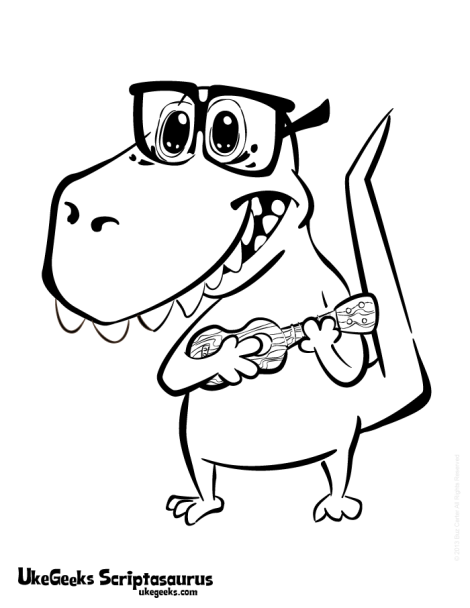 Here's how he developed (animated playback from Brushes 1.0 on iPad). The "key" seemed to be moving maw's mass around: making  snout "top heavy" differentiates my dino from the crocodile's rather symmetric upper and lower weight distribution.
Also, getting those eye orbits more into the skull and less "peaking just above the waterline".