Sunday, December 12th, 2010
A Musical Christmas Freebie
Ukulele Holiday Gift Tags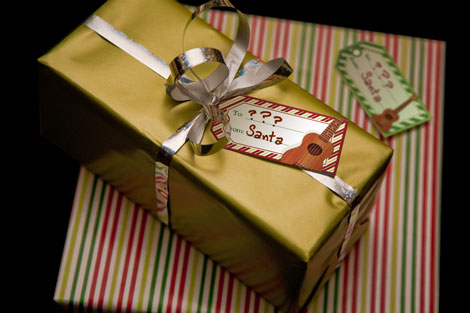 Recently, while Ben Tripp (also a ukulele player) and I were adding zombie holiday gift tags to his book's website (where, incidentally, you can download tons of other great zombie-inspired freebies, RiseAgainTheNovel.com) we realized, in a moment of complete dimwitted obviousness, that the world desperately needs more free uke goodies. So here ya go, a set of twelve DIY gift tags. Enjoy!
Download Ukulele "DIY" Holiday Gift Tags (205KB PDF)
Also available from my Flickr stream:

Oh, the notorious "Zombie Papercraft Nativity Set" is not longer available on his site (long story, apparently), but someone has kindly reposted it on ZombieChristmas.org.