Monday, September 20th, 2010
Just in time for Hallowe'en...
Zombie Mask Promotion Piece for Ben Tripp's "Rise Again"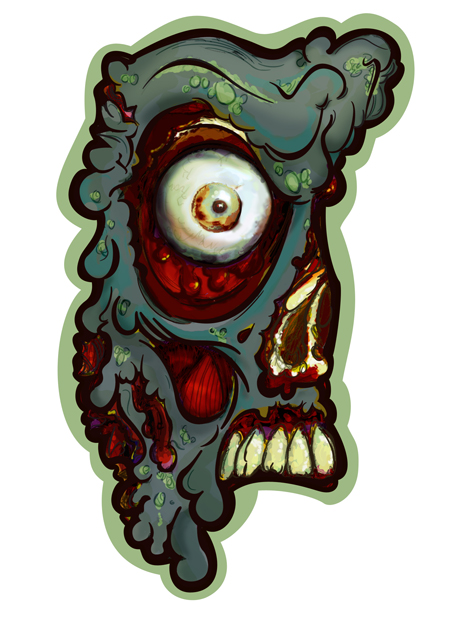 Ben's first novel hits bookstores late this October (buy) and you should be excited (especially if you buy it). Rise Again's the real deal, a character-driven novel where some (buy now) characters occasionally eat the others. So it goes. (c'mon, buy)
I had the opportunity to read an advanced galley which kept me up reading, red-rimmed eyes, far too late on a few consecutive school nights (buy, buy, buy).
So here's my contribution to his effort: a zombie "half-mask" that you wear like a pirate's eye patch — or more likely put up on your cubicle wall. Either way (buy). Grab the JPEG from my Flickr stream or (bought the book, yet?) go to his website, RiseAgainTheNovel.com (alledgedly it'll be up sometime today) to download the PDF version.
The book's speedy, movie-like action and real characters reminded me a bit of David Wellington's "Thirteen Bullets", all in a good way. (BUY IT!!!!!)
Oh, you should buy the book "Rise Again".