Sunday, December 19th, 2010
Frost Your Holiday Windows With Undead Tidings
Zombie Snowflake Papercraft Pattern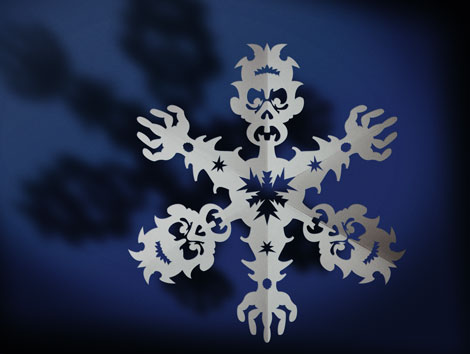 A few weeks ago Ludlow suggested several Zombie Christmas items (for Ben's novel, Rise Again), this Zombie Snowflake being among them. My first attempt mistakenly began by folding the paper in successive halves — yielding an 8-pointed Zombie Hawai'ian quilt pattern — lovely, but a fairly unconvincing snowflake. So, it sat fallow, until last weekend when I did this 6-pointed version. (BTW, if you do make a zombie Hawai'ian quilt, please let me know — it'd be awesome!)
Download Zombie Snowflake Papercraft Pattern (87KB PDF)
Instructions below. Also available as an image here Zombie Snowflake Pattern/Template (Flickr set).
Trim your tree with Ben's Zombie Christmas Ornaments and be sure to try his Zombie Nativity Set. Here's a few shoots using one of the programmable LED lights (available from ThinkGeek).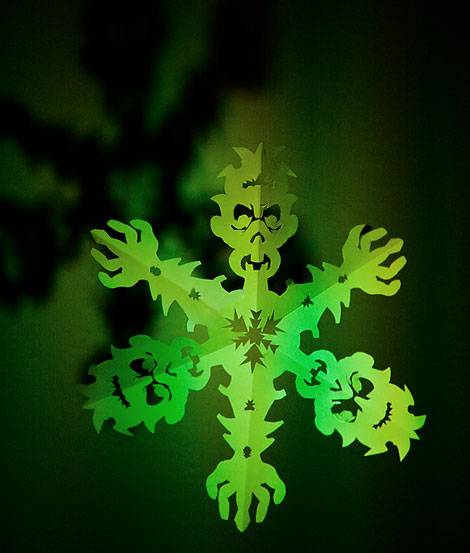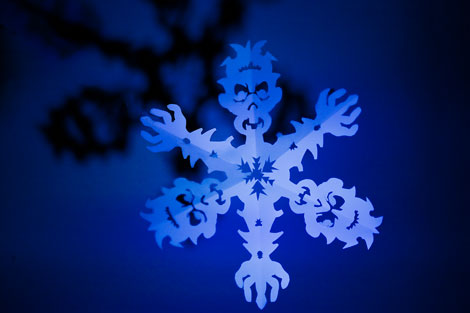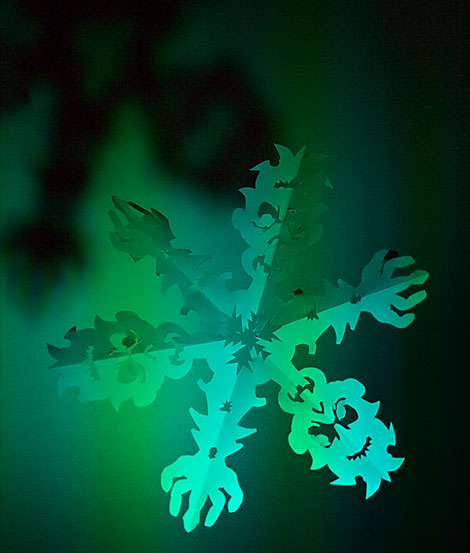 Instructions
From printed sheet to final flake. Print on light, but rigid paper — though I had fairly good success with heavy bond. Sharp scissors are, however, crucial.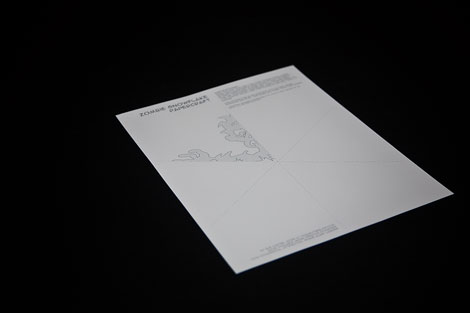 Start by folding in half. Followed by that first 60-degree bend. Make your folds crisp!!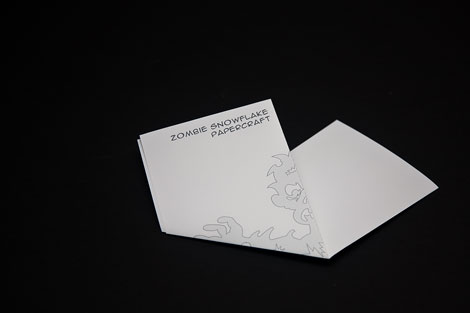 Properly folding the paper is key, lo, the second 60-degree fold: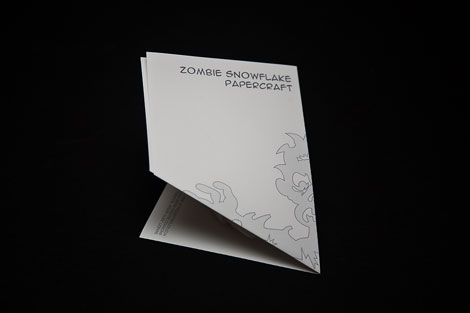 Now get to cutting!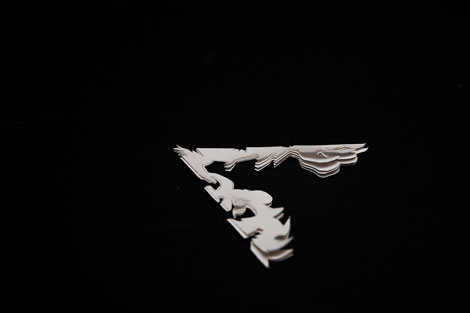 Unfolding…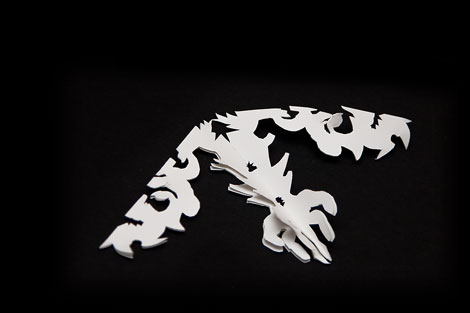 Tah-dah!